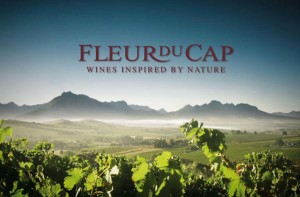 Imagine a combination of Fleur du Cap Unfiltered wines paired with indigenous vygies (succulents)! During November you can experience just that at the unique Pendock Wine Gallery at the luxury Taj Hotel in Cape Town. The event kicked off on the 7th of November and there are still 3 more weeks to check it out
.
From Tuesday to Saturday each week, 12h00 noon until 19h00, head to the lobby lounge to marvel at some of the Cape's prettiest succulents, each of which have been selected to represent a wine in the Fleur du Cap Unfiltered range. The final evening will end off with a mouth-watering Fleur du Cap Wine & Salt dinner, designed by guest chef and salt aficionado Craig Cormack at the hotel's Mint Restaurant.
The Vygies exhibition is inspired by Fleur du Cap's close affinity to nature as expressed in the Fleur du Cap Unfiltered range. The exhibition is jointly curated by botanist Jan Vlok and wine writer Neil Pendock. The vygies (succulents) on show represent a mere smattering of species found in the Cape Floral Kingdom and include specimen such as Koeispene (Glottiphyllum regium), Haaibekkies (Gibbaeum pubescens), Sonskynvygie (Drosanthemum bicolor), Spekboom and Sterretjiebos. The wines on the other hand, represent the exceptional vineyards which operate within the Cape Floral Kingdom.
With a passion for plants since his early teens, Jan Vlok, an Oudtshoorn botanist, ecologist and naturalist, is known for his contribution to flora conservation by making botanical science relevant and accessible to the layman through various media, including a book, Plants of the Klein Karoo, co-authored with his wife.
The Fleur du Cap Unfiltered wines can be tasted in the Pendock Wine Gallery at Taj Cape Town from Tuesday to Saturday between 12h00 noon and 19h00 during the entire month of November. The Fleur du Cap Wine & Salt dinner at R295 per person, will commence at 19h00 on Thursday, 28 November at the hotel's Mint Restaurant. Contact Mint to make a booking.