Sprawling out on the lawn with a delicious gourmet picnic is what most would call the perfect way to experience South Africa's beautiful summers. To help you celebrate this season, we have listed the restaurants on the Dining-OUT website that offer picnic options around South Africa so that you too can enjoy the African sun with a delicious gourmet meal.
Below we have listed restaurants around South Africa that have indicated that they offer picnic options on the Dining-OUT website.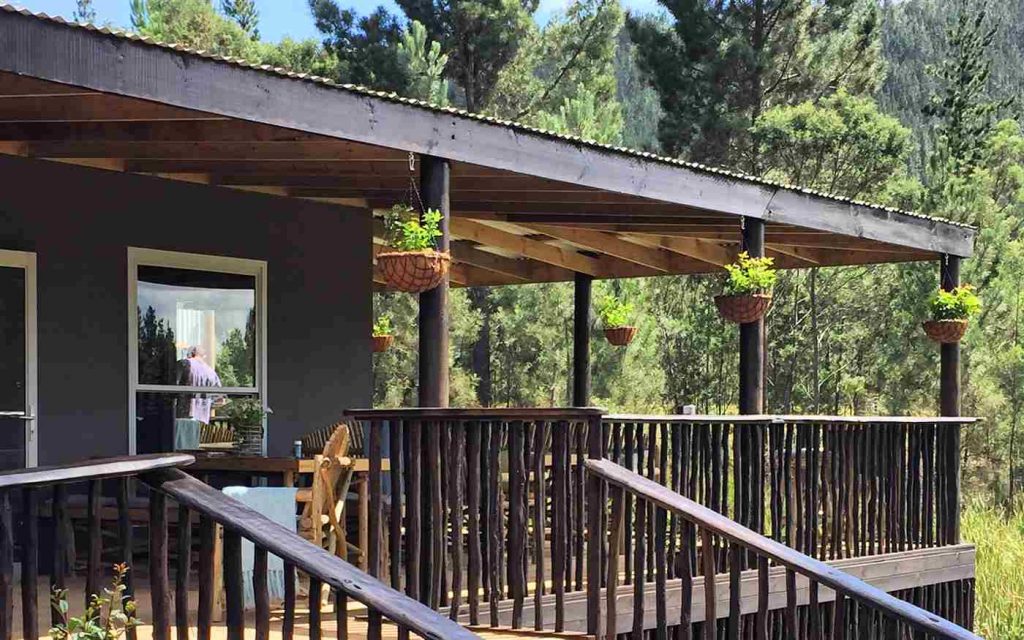 Redford Lane Wines was established in 2006 by the husband-and-wife team, Bren and Leanne Lane. Now a small, yet growing estate found in the heart of Plettenberg Bay, the secret behind Redford Lanes' successes lies in their food and wine philosophies – to produce easy-drinking Sauvignon Blancs accompanied by uncomplicated farm-style cuisine. Gourmet picnics can also be pre-arranged and are packed with a delectable spread of treats – think thinly sliced pieces of carpaccio, generous bunches of grapes, crackers and a matured blue cheese. All of this can be enjoyed on the rolling lawns of the estate with views of Plettenberg Bay and surrounds.
With the culinary capital named Franschhoek being nearby, the Restaurant at Allée Bleue doesn't shy away from being one of the best Restaurants in this valley. There is nothing quite like a summer picnic in the Cape Winelands. Shaded by an historic oak tree, big luscious lawns and freshly made Herb Inspired Picnic Baskets and a bottle of Allée Bleue Wine, what better way to spend a day with your family and friends. Children are well looked after with a jungle gym, jumping castle and trampoline.
Sample innovative wines and the finest in local cuisine at Solms-Delta Wine Estate, a leading Franschhoek wine farm in the Cape Winelands. Enjoy a guided tasting of the Solms-Delta wines, or experience an authentic Franschhoek wine farm or museum tour. Also be sure to book a picnic in the estate's enchanting riverside forest, or to explore hearty Cape cuisine at Fyndraai restaurant.
The Chez Shiraz Restaurant offers both an indoor and outdoor dining experience. As the restaurant of Devonvale Golf & Wine Estate and the hotel's main à la carte restaurant it welcomes local and international guests and offers a stately fine dining experience. The interior is classically decorated in a typical French Style. With panoramic views of the golf course and vineyards of the Bottelary Valley in the distance, it is the perfect spot for winding down after a day on the golf course.
The elegantly restored estate at Au d'Hex host a boutique manor house, wedding venue & restaurant that lies in the heart of Wellington in the Cape Winelands, just an hour from Cape Town. The converted Cape Dutch homestead, dating back to 1798, is one of Wellington's most historic locations. The owners decided to share this piece of history and transformed the glorious building into a distinguished destination. The Estate, which still trades as a working farm, offers guests the opportunity to experience the annual harvest during the summer months. But no matter when you visit, you will appreciate a heavenly experience of superior hospitality together with a slice of heritage in tranquility, exclusivity and comfort.
Otter's Deli is a casual eatery offering quick snacks or the opportunity to take a moment to enjoy a delicious bite either on the deck or collect your basket filled with country pâtés, French bread, cold meats, salads, French specialties and cheeses, relax and enjoy the tranquility their estate offers. Tables, benches, blankets and cushions are set in the shade, under the lofty, fragrant pine trees and nature – perfect for a relaxed sunny afternoon, with a glass of wine in your hand. To complete the meal, the Otters Deli's wine list offers the full range of South African finest wines to enjoy with your picnic and to enhance your "Toadbury Hall" experience.
Take a seat with magnificent mountain and vineyard views and drink in the splendor of the picturesque Franschhoek valley. Sip a crisp glassful of fine estate wine and enjoy a delicious lunch. Everything on the menu is given extra zest by the striking beauty of the setting, choose from delicious salads and baguettes, a range of mouth-watering pastas or daily specials and end the meal with a delectable dessert or for those without a sweet tooth, enjoy a platter of local cheeses, olives, pâté, preserves and crackers.
Cape Point Vineyards is a unique boutique farm in Noordhoek where vines are lazily nestled between mountains and ocean. It is here in Noordhoek where the close proximity to the Atlantic Ocean provides cool breezes that is ideal for the cultivation of World Class Sauvignon Blanc wines: Cape Point Vineyards unique setting does not only lend itself to the production of world class wines – it also provides a breathtaking seat for a Restaurant, Picnic Deli and Function venue with 360 degree views of mountains, fynbos, vineyards, and glorious sunsets over the Atlantic ocean and is only a mere 33km's from Cape Town. Cape Point Vineyards' Picnic Deli now serves country style breakfasts and gourmet sandwiches on the Deli's lawns too.
Within a beautiful country setting, offering scenic sunsets over the local lake which is abundant with bird life, the Meadow Green Restaurant situated in African Pride's Irene Country Lodge, is a superb dining experience like no other. Well known among both local and international diners, this superb dining restaurant reopened on 8 September 2015 after a refurbishment boasting 120 seats, an enclosed veranda and a walk-in glass wine fridge which contains some exciting 'Vins de garage wines' among its extensive selection. The addition of a central console within the dining area has streamlined enticing menus which includes a variety of individually portioned starters and desserts.
The Barn restaurant has become the quintessential family hangout. Taking its name from the original barn building, The Barn Restaurant outdoor seating under the old oak trees. The ultimate family hangout with jungle gyms, antique tractors for exploring and farm animals to see, parents get to relax whilst the kids are entertained. Open 7 days a week from 08h00 to 17h00. The Barn Restaurant is also open on Public Holidays from 08h00 to 17h00. As weekends and public holidays can get very busy we do recommend making a reservation.
Die Plaaslombuis is a restaurant / roadside stall in the beautiful Hemel en Aarde Valley in Hermanus. The Farm Kitchen opened in May 2013 and operated from an old milking shed. To date, the original stalls are still standing. Die Plaaskombuis offers a variety of wonderful things, such as preserves, fresh seasonal vegetables, arts and crafts, a playground for the children and a nursery! Die Plaaskombuis is well-known for its delicious selection of the best baked cheesecake, apple strudel and chocolate brownies! This eatery is open every day of the week and bookings are essential.
Surrounded by the vineyards of the Zevenwacht Wine Estate, on the Stellenbosch Wine route, is the Zevenwacht Restaurant. The tastefully decorated restaurant located within the historic Manor House of the Estate, serves elegant global cuisine. The restaurant overlooks park-like gardens and a lake, providing a unique country setting. The A La Carte menu changes seasonally, perfectly complimenting the wines of the Estate. A selection of picnic and braai baskets are available from the restaurant and can be enjoyed on the tree-shaded grass on the shores of the lake. Pre-booking of baskets is advised.
---
We hope this helps you plan the perfect summer picnic for you and your loved ones! If your restaurant also offers a picnic menu or picnic options on your estate, and are fully listed with Dining-OUT, please let us know so that we can add you to this list!