Although we all thought that Banting was just a phase, it seems it's here to stay. Whilst Banting Recipes focus on meals without carbs, they also give us great ideas for healthy, tasty things to make for the whole family.
We love The Banting Chef as they use regular ingredients that you more than likely have at home or can buy from your local supermarket. We have selected a few delicious recipes from their list and before you even think it…No, they don't all use cauliflower. Enjoy!
Spinach, Mushroom and Feta Quiche
Ingredients:
240g Mushrooms
1/2 tsp Crushed Garlic
300g Shredded Spinach
4 Large Eggs
1 Cup Milk
60g Feta Cheese
1/4 Cup Grated Parmesan
1/2 Cup Grated Mozzarella
Salt & Pepper to taste
Method:
Preheat the oven to 180C.
Rinse the mushrooms and slice them thinly. Place the sliced mushrooms in a non-stick pan, add the crushed garlic and salt & pepper. Sauté the mushrooms until no more water remains on the bottom of the pan (5-7 minutes).
Spray a pie dish with non-stick spray. Spread the spinach out on the bottom of the pie dish and add the cooked mushrooms and crumbled feta.
Whisk the eggs in a bowl until fairly smooth. Add the milk, parmesan, and a sprinkle of pepper. Whisk to combine. Pour this mixture into the pie dish over the spinach, mushrooms, and feta.
Sprinkle the shredded mozzarella cheese over top. Place the pie dish on a baking sheet for easy transfer into the oven. Place the quiche into the preheated oven and bake until it is golden brown on top and the centre is solid. Every oven is different but this should take between 45 minutes and an hour.
Banting Cottage Pie
Ingredients:
Mince:
500g Mince
1 Sliced Onion
1 Diced Green Pepper
1 Packet White Mushrooms
1 Tin Tomato Paste
Spices
Cauli-Mash:
200g Cauliflower
Butter
1 Dash Cream
Grated Cheddar Cheese
Method:
Preheat your oven to 220C.
Slice up the white mushrooms and dice the green peppers.
MINCE: Fry onions in butter. Add green pepper. When soft, add mince and fry. Add spices and seasoning (chillie, masala, pepper, etc depending on your taste). Cook for 5 mins. Add tomato paste and cook for 10 mins or so. Lastly add mushrooms. Simmer until mushrooms are soft.
CAULI-MASH: Cut cauliflower and steam in microwave for 5-6 mins. Add butter and microwave for another 2 mins or so. Pop into a blender and blend with a dash of cream until smooth.
Layer mince into a casserole dish. Top with cauli-mash. Top with cheese. Grill in oven until cheese melts and browns a bit.
Creamy Chicken Breasts
Ingredients:
4 – 5 Chicken Breasts (Skin on)
25g Butter
1 Tbsp Olive Oil
2 – 3 Diced Shallots
2 Cloves Diced Garlic
1/4 Cup White Wine
1 and 1/2 Cups Chicken Stock
3/4 Cream
1/4 Cup Chopped Fresh Herbs (Thyme, Sage, Rosemary)
Salt and Pepper to taste
Method:
Preheat oven to 210C.
Pat the chicken dry with paper towels, then season both sides with salt and pepper
Heat a large frying pan over a high heat. When the pan is very hot, add 1 tbsp of the oil and place the chicken (2-3 at a time) skin-side down in the hot pan. Fry for a few minutes until the skin is golden brown and very crispy. Turn over and fry for another couple of minutes to brown the bottom.
Transfer the chicken to a roasting tray and bake in the oven for 10-15 minutes depending on how large the chicken breasts are. Remove from the oven, cover loosely with foil and let it rest for at least 10 minutes before serving. Don't skip the resting of the chicken – or it will lose all its juiciness when you cut into it!
While the chicken is in the oven, tip the excess oil from the chicken pan with paper towels, but leave the crispy browned bits there. Reduce the heat to low and add the butter and oil. Add the shallots and garlic and cook, stirring, for about 10 minutes. You want it very soft and golden, not crispy and dark.
Add the wine to the pan, turn up the heat and let it bubble rapidly for 30 seconds to cook off the alcohol. Add the stock and herbs and simmer until the liquid has reduced by about two-thirds (5-10 minutes depending on how hot your pan is).
Add the cream and simmer until the sauce has thickened to a lovely sauce consistency and gone golden brown. Make sure you add the juices from the roasting tray once the chicken is rested as well. Taste, and if need be, season with salt and pepper.
Portobello Burgers
Ingredients:
500g Mince
1 Chopped Red Onion
1 Egg, beaten
2 Tbsp Fresh Parsley
8 Large Brown Mushrooms
1 Sliced Tomato
4 Tbsp Mayonnaise
Salt and Pepper to taste
8 leaves Baby Spinach
1 Chopped Medium Chilli (optional)
Method:
Chop the parsley finely.
Mix the mince, onion, parsley, eggs, salt and pepper (optional: chilli) well until well combined (you can use your hands). Shape into 8 burger patties. Heat olive oil in a large frying pan on medium to high heat. When the oil is hot, gently lay the burger patties in the pan and fry for about 6 to 8 minutes on each side until golden. Drain on paper towels and keep warm.
Place the mushrooms on a baking tray. Remove the stems and drizzle with olive oil. Season with salt and pepper. Grill for about 5 minutes on each side until done.
To serve, divide the mushrooms between the plates and top each with a burger patty, spinach leaf, slice of tomato and a dollop of mayonnaise.
You can also add some grated cheese for extra flavour.
Chocolate Mousse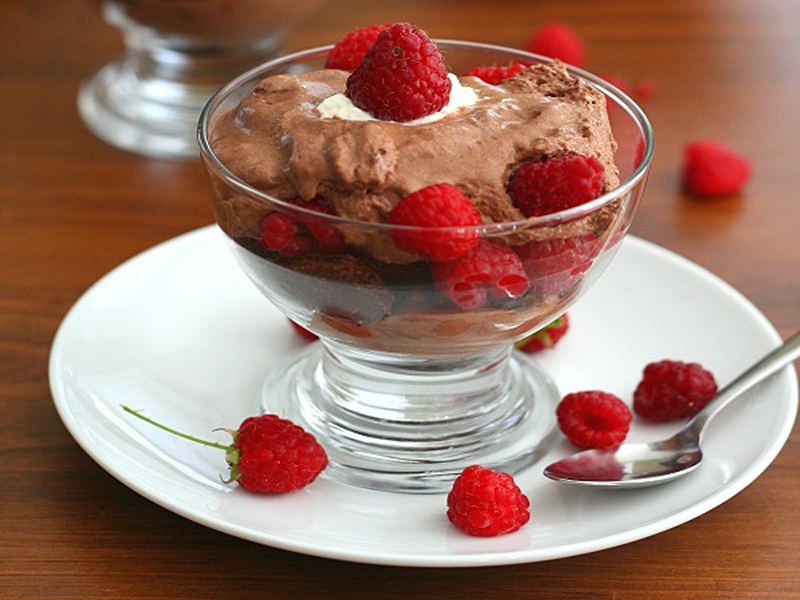 Ingredients:
1 can Coconut Milk
3Tbsp Cocoa
1 Tbsp honey
1/2 tsp Vanilla Extract
Method:
Pour the coconut milk into a container and allow to stand in the fridge for at least 3 hours, or preferably overnight.
You will notice after being in the fridge the cream of the coconut milk has hardened and separated. Scoop out the cream and place it in a bowl.
Beat the coconut cream with a beater for a few minutes
Add the cocoa, honey and vanilla extract and beat on high for a few more minutes
Pour the mixture into the serving dish or dishes of your choice and allow to set in the fridge for a few hours.
If you have a great Banting recipe, please do share it with us!