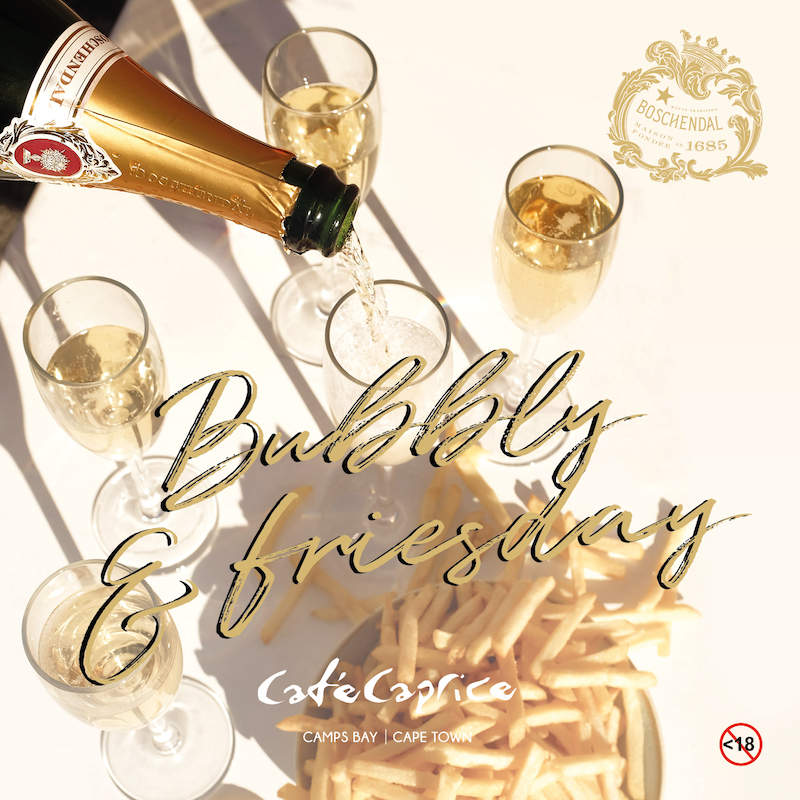 It's International Champagne Day on the 18th of October, a global movement for the quintessential wine of celebration, good cheer and toasts everywhere.
In celebration, Cafe Caprice is raising a glass and launching 'Bubbly & Friesday's.' From October until early 2020 every Friday you can enjoy the latest trend in an unusual food pairing – bubbles and French fries.
Why fries? 
When it comes to fancy foods, pairings can lead to some surprisingly delightful combinations. According to experts globally, French fries are the perfect fried accompaniment to bubbles. The saltiness and crunchiness of french fries are the perfect complement to the fine bubbles and zesty acidity.
The richness of the flavors, the greasy, salty juices, the satisfying crunch you get with every bite in contrast to bubbly which comes with a hint of sweetness that balances out the saltiness of the fried food which makes your mouth water and leaves you craving for another bite.
R80 gets you a glass of bubbles with fries or share a bottle over some laughs with an ocean breeze at R240 with fries.
The special will run every Friday from the 18th of October until March 2020.