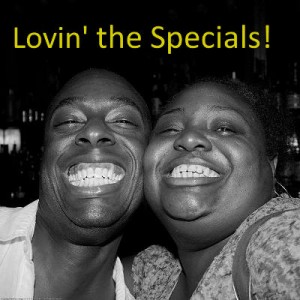 No matter who you are, where you hail from or what kind of food you like, I will go out on a limb and say that in this day and age there is one thing that 90% of people have in common: the love for good restaurant deals. After all, the right restaurant special means that good food is also cheap food! But therein lies the art. With hundreds of restaurant specials entering your conscience, it's really hard to keep track and note whether that 2 for 1 deal really does save you money! To save you some time (and money!), we have weeded through the Dining-OUT Twitter stream and singled out what we deem to be some of the best restaurant deals* in Cape Town.
Here are the top 6
Barristers: This grill house has become somewhat of an institution in Newlands. A warm and friendly atmosphere combined with a varied menu and now awesome specials make this joint well worth a visit!
Buy one meal get one free on Monday evenings, effectively halving the price of your night out. The only requirement is that you pre-book.
R40 Pub Lunch Special: between 12pm and 6pm, any day of the week order a dish from the 'pub lunch' menu. Now there's a restaurant deal if ever there was one!
Gourmet Boerie: A novel concept and yet simultaneously obvious – a restaurant dedicated to the humble boerewors roll. Located in the city centre, it's a fun place to park off and watch the crowds go by while indulging in a quintessentially South African meal.
Boerie and Beer special: Get a delicious boerie roll, an SAB beer and fries for R50.
Cocoa Oola: The trendy one in the Cocoa chain of coffee shops, Cocoa Oola is located on the popular Kloof Street in the City Bowl. It has a great buzz and makes a good spot to kick start your day.
R33 breakfast special: Variations of egg and toast (like French toast, fried egg and bacon) plus a coffee.
Blowfish Restaurant: This eatery in Bloubergstrand ticks so many boxes. Not only does it have a magnificent view of Table Mountain and the beach (making for jaw-dropping sunsets) but it is also accredited with the SASSI seafood initiative.
Half-price sushi: On Wednesday and Sunday evenings enjoy sustainable sushi for half the price! Given the Blowfish's reasonable prices generally, this is bound to be an enjoyable evening not least because it's so affordable!
Ferrymans Tavern: This is a pub with a story to tell, being the first ever tenant of the V&A Waterfront. The pub has a cosy atmosphere inside with old photos of the harbour adorned on the walls and a bit of face-brick poking out here and there. There is also a roomy outdoor area.
Sunday Roast for R75: Indulge in a traditional Sunday roast of pork with all the trimmings for a very reasonable price.
Cape Town Fish Market: This is well-known and extroadinarily popular seafood restaurant chain with a bustling atmosphere, good service and great food.
Buy one meal get one free: On Mondays order either a burger or hake and chips and get an extra one free
Half Price Sushi: On Tuesdays get 50% off sushi from the menu and 25% off the platters.
Bhandaris: This is a small Indian restaurant in the heart of Fish Hoek, serving up traditional Indian fare and taking special care in pleasing vegetarians.
2 chicken fish or veg mains for R99. You can choose anything off the menu, provided you also buy 2 drinks or a bottle of wine.
With this list of restaurant deals you can't go wrong! Happy eating everyone and tell us what you think!
*affordable and tasty in a pleasant venue