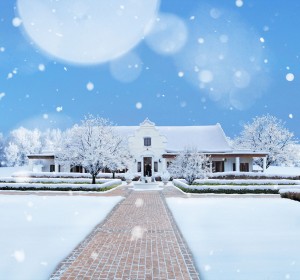 Pretend it's Christmas again at this special Christmas in July event at Kievits Kroon Country Estate, just outside Pretoria, on Saturday 26 July.
Expect to experience all the perks of a Northern hemisphere  Christmas – crackling fire, gluhwein, Christmas tree decorated with lights and baubles, crackers on the table and a lavish meal.
The menu for the evening will include a Christmas carvery with traditional festive favourites of roast turkey and stuffing served with cranberry sauce and traditional Christmas pudding with Amarula. Other highlights include deboned leg of lamb with mint sauce, tempura prawns with garlic mayonnaise, smoked salmon salad with creamy dressing and chocolate rum truffle.
The full menu can be downloaded from the Kievits Kroon website, www.kievitskroon.co.za.
Other delights to look forward to include a special Christmas themed turndown in the evening and a delicious buffet breakfast before checkout in the morning.
This fabulous package deal is going for just R1195 per person and includes a welcome glass of Kievits Kroon Cap Classique, a pre-dinner drink of gluhwein, the Christmas carvery feast, luxurious accommodation, a Christmas-themed turndown treat and buffet breakfast at Kingsley's restaurant the next morning.
To book your place and the chance to experience Christmas twice in one year, contact Kievits Kroon.