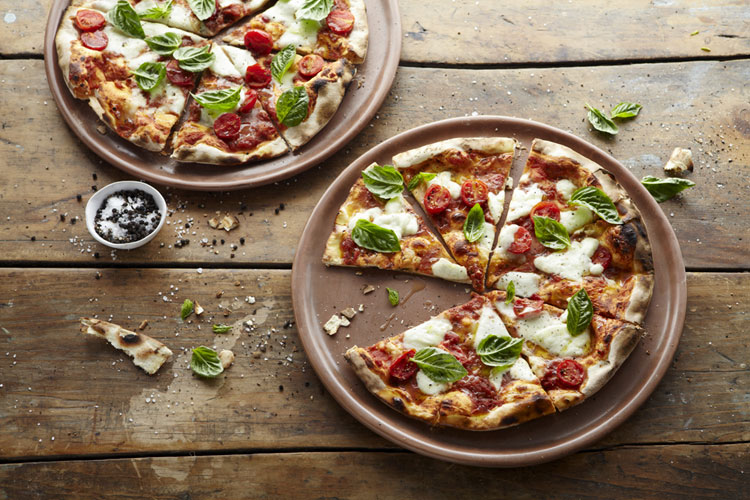 Col'Cacchio has now announced the opening of their revamped Stellenbosch branch. Located in Plein Street, the brand new look and feel is reflected in the top class interior décor and extends to the picturesque courtyard seating area, ideal for the approaching summer. But rest assured that even with their new look, it is still the same Col'Cacchios' that we all love, as they stick to their traditional Italian recipes.
Stellenbosch forms part of the Cape Winelands region and is one of the most popular towns in South Africa, with both tourists and locals flocking to this quaint town daily. Col'Cacchio is very excited to re-establish its presence in Stellenbosch.
Since 1992 Col'Cacchio pizzeria has been delighting diners with traditionally inspired Italian food. Their focus has always been on health, personal choice and the freshest quality ingredients. Col'Cacchio has always kept up with ever changing dietary trends, and has been one of the first in the market to introduce carb conscious options for pizza, salad and pasta. This wonderful initiative includes gluten free and vegan alternatives, as well as the low calorie Foro range of pizzas. Col'Cacchio pizzeria have been dishing out pizzas for over 23 years, and have served over 1 million crispy and delicious pizzas, from their pasta sauces to their pizza bases everything is prepared in-store.
To mark the brand's 25th birthday, Col'Cacchio has undergone a complete rebrand, bringing fresh life to their evolving brand. With a number of stores already sporting the bold and sophisticated new look, the revamp process will roll out to all stores across the country.
Where to find them:
•         Location: Shop 29-31, Simonsplein Centre, Plein Street, Stellenbosch, 7600
•         Telephone Number: (021) 886-7088
•         Twitter: @ColCacchio
•         Instagram: @colcacchio
•         Or simply Click Here to make a booking at the revamped Stellenbosch store!