Mondiall Kitchen & Bar, together with sponsors Vinwood and Seven Springs Vineyard, hosted an elegant Dine with Masters Media Lunch on 13 October 2016 in Cape Town. The Master chef's for the day were none other than Mondiall's own Head Chef, Stephen Mandes, who collaborated with rising food entertainer, Clair Allen, to design and create a once-off six course tasting menu that focused on good wine and amazing key dishes from their respective Reality TV Shows stints.
Stephen Mandes comes with extensive experience in some of Cape Town's top kitchens and previously occupied the role of chef/proprietor of La Vierge Restaurant in the Hemel-en- Aarde Valley just outside Hermanus. Stephen, along with his team 'Tikka Boys', were impressively the winners of 'Ultimate Braai Master' season 3 in 2014.
Stephen explains his passion in his own words: "I love working with smoked flavours achieved by the Big Green Egg, while maintaining a balance of sweet and sour". His frequent uses of signature Mediterranean flavours as inspiration contribute to his unique technique and he often seasons his dishes with olive oil, garlic and herbs. These are the fresh, crisp flavours he brings to the newly launched Mondiall Summer Menu.
Claire Allen, also known as 'The Foodie In Love', is a frequent visitor at Mondiall and made her debut on Master Chef South Africa in Season 3. As a result, Claire started her successful blog, Food is Love, which has seen her rise to become one of South Africa's most promising local food Entertainers and Entrepreneurs.
Mondiall procures homegrown produce of very high quality for its customers. Restaurateur Patrick Symington says that Mondiall will continue to offer a sophisticated yet casual experience with refined comfort food.
The sponsors Seven Springs Vineyard (a premium wine producer, located on the Hemel en Aarde Valley) and Vinwood (manufacturers of solid wood designer furniture from oak, reclaimed from used wine barrels, casks and tanks) contributed greatly to the success of the event. Seven Springs showcased their award winning Pinot Nior 2013 and Vinwood sponsored the beautiful yet practical table décor for the Dine with Masters event and one lucky winner walked away with one of their beautiful WineOak Baguette Boards.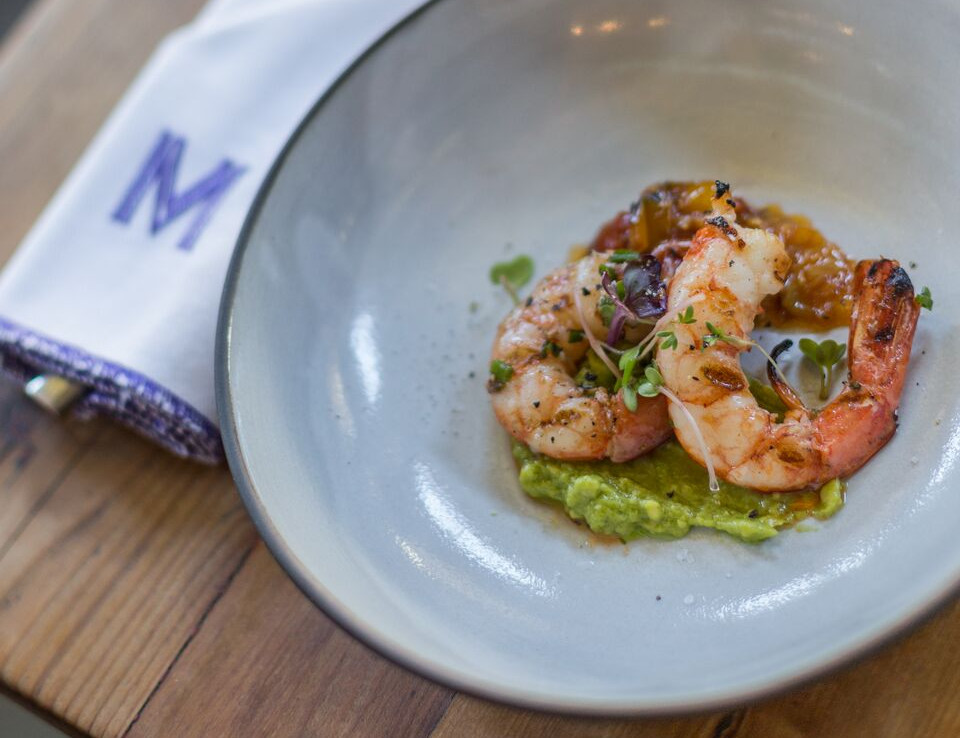 The six course tasting menu for the day was created by both Stephen Mandes and Claire Allen. Each dish focused on one main ingredient namely, prawns, octopus, salmon, lamb, apple and cheese. Each element of the dish was then supported by complementing flavour profiles.
Mondiall would like to like to express their sincere thanks to all parties involved for their immense support and hard work. These elegant affairs would not have been successful or possible without everyone involved.