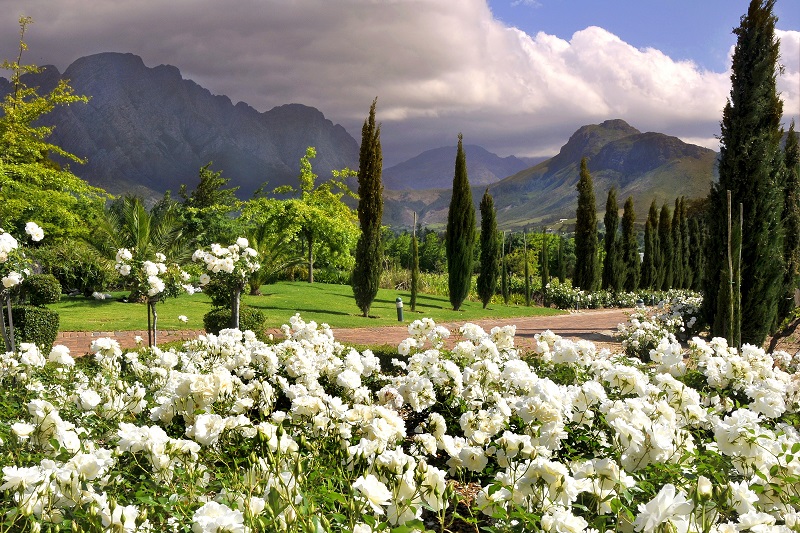 It's almost the start of the summer season, and in commemoration, the Open Gardens Festival makes its return to Franschhoek.

Gardening enthusiasts will be granted the opportunity to view the private gardens of 10 proud home owners.

Visitors will see the launching of new gardens as well as the return of old favourites – the popular La Rive Garden will once again be on show after its much-felt absence last year.
Featured gardens include Fransfliet, which will not only delight visitors with its horticultural wonders but will also be selling an array of tea. All proceeds raised will go toward a worthwhile cause – in aid of the Fleur De Lis home of the aged. Other veritable highlights include a display by Grande Provence, where visitors will be given a sneak peek into the garden of gardening guru, Alex Van Heeren. The visit is one for the senses – not only will you see an endless variety of floral displays, herbs and succulents, but a complimentary tasting of Grande Provence's flagship wines, Chenin Blanc or Viognier, is also on the cards. If you're looking to enjoy high tea surrounded by the abundance of greenery and floral displays, English-styled tea and scones will also available at a price.
The Giant Plant Sale will once again be returning to the festival, where visitors can make their way to the Village Centre to peruse through a wide spectrum of plants on sale. If you've got green thumbs and have a competitive flair, the 'Garden in a Pot' sees many a garden enthusiast go head-to-head for the winning prize.
If you're looking for more horticultural variety en route, check in at Paarl's Medicinal Garden. Run by a vastly knowledgeable gardener, Medicinal Garden provides you with an ample education on plant cultivation as well as their medicinal and cosmetic uses.
The event takes place on Friday 23 October from 9 am – 5 pm; Saturday 24 October; and Sunday 25 October 2015 from 10 am – 5 pm. Tickets are R150, and grant you access to all ten gardens. They can be purchased at the Town Hall located in the village centre, and at Fransfliet.
For those looking for a weekend away or an overnight stay in Franschhoek, there are several accommodation options to choose from, with B&B's, guest houses, self-catering chalets, and more. For the hungry, Franschhoek has a wide range of restaurants offering quality food.