StreetSmart, a community initiative that has raised nearly R10 million in partnership with restaurants for organisations effecting social normalisation for the country's most vulnerable children, celebrates it's 10th anniversary this year.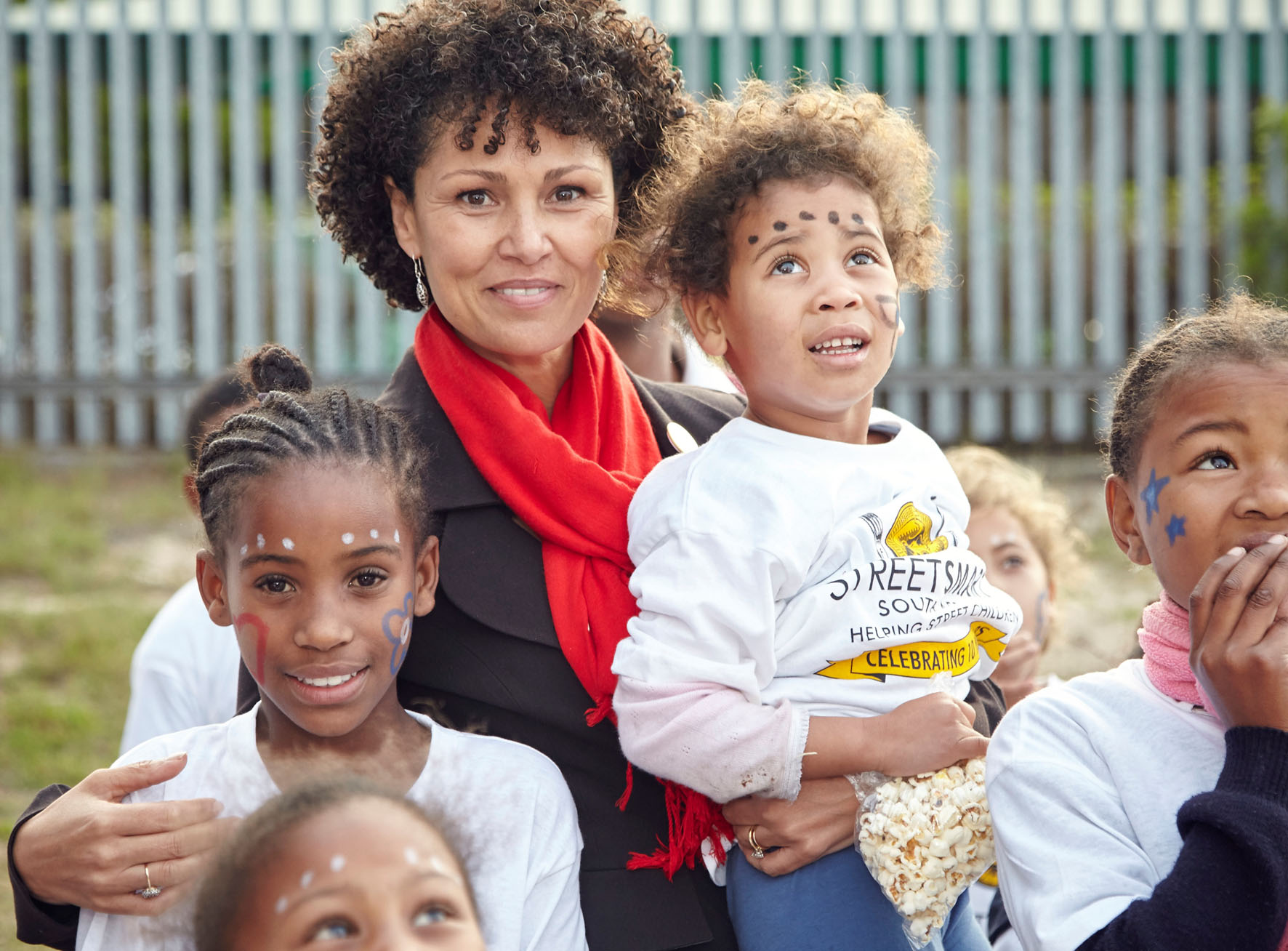 Photo by Ravi Gajjar 
"Raising nearly R10 million over 10 years, R5 at a time from donations by diners, is no small feat and we are so grateful for their generosity and the commitment of our participating restaurants, giving responsibly to meet a real need in society," says StreetSmart SA chairperson, Melanie Burke, who has big plans for the future.
StreetSmart's impact is in providing an additional income stream for existing and well-run beneficiary organisations. This assists social workers, and supports and enables skills training and job creation that directly and positively affect the lives of street children.
"StreetSmart makes it possible for anyone to make a difference, simply by choosing where to dine, namely at a participating StreetSmart restaurant," says Burke.
Participating restaurants display a StreetSmart card on the table informing patrons that a voluntary R5 donation will be added to their bill. They will have the option to give more than R5 (or not give at all). This donation is registered separately in the restaurant till and StreetSmart collects the funds. Every cent raised in StreetSmart restaurants goes to carefully selected beneficiary organisations that provide programmes for vulnerable and marginalised children, particularly education, skills development and family re-unification.
The beauty of StreetSmart is that participating restaurants recognise the power and impact of many small acts and doing something for someone who can never repay them.
R5 may seem very little to give. Yet, the initiatives and programmes funded by StreetSmart prove that a little goes a long way. In 2014 alone over R1 million was disbursed to beneficiaries. What makes it more powerful is that the funds collected in the local areas are ploughed back into beneficiary organisations in the vicinity of the participating restaurants.
Under the initial chairmanship of Margi Biggs, followed by Nils Heckscher, StreetSmart has grown from a few member restaurants to close to 100 to date. Of these, six have been with the programme from the start: Camissa (formerly the Atlantic) at The Table Bay Hotel, Cargill's, Catharina's at Steenberg Hotel, Emily's, Harveys at Winchester Mansions Hotel, and Sunset at The Peninsula Hotel.
To celebrate 10 years of making a difference, StreetSmart held a birthday party for children from TLC Outreach Projects, a current beneficiary operational in the Cape Town area. Africa Melane, popular radio personality, was the master of ceremony at this fun-filled party, which was attended by several StreetSmart board members.
StreetSmart currently operates in Cape Town, Franschhoek, Helderberg, Stellenbosch, Swellendam, Plettenberg Bay, Knysna, Oudtshoorn, Paarl, Johannesburg and Pretoria.
To quote Emeritus Archbishop Desmond Tutu, founding patron of StreetSmart SA: "Do your little bit of good where you are. It's those bits of good put together that overwhelm the world."
Photo by Ravi Gajjar