It's spring time and there is an abundance of local fresh produce available! There are loads of benefits of buying in season, rather than importing foreign or artificially growing out of season produce.
Firstly, and the reason most of us would pay attention, it's cheaper! With so many simultaneously blooming crops there is an excess of supply in many cases, making it possible for you to enjoy your favourite fruits and vegetables without breaking the bank.
Secondly, seasonal produce just tastes better. When produce is not in season locally, it's either shipped from overseas or grown in a hothouse here. Both of these processes affect the flavour, as the product might not ripen as effectively and develop it's full flavour.
Thirdly, it's healthier for you, and for the environment. Seasonal fruit and vegetables have the full complement of nutrients, unaffected by transporting and irradiation. It's also more environmentally friendly to buy local, minimising the carbon footprint causes by transport emissions.
Finally, it supports the local economy and employment. Buy proudly South African, guys!
Here is a run-down of the fruits and veg which are in season in the spring months (September – November)
Fruits:
Early Spring
Apples
Avocados
Bananas
Cape gooseberries
Coconuts
Dates
Grapefruit
Guavas
Lemons
Naartjies
Nectarines
Oranges
Pawpaws or papaya
Pears
Pineapples
Sweet melon
Strawberries
November only
Apricots
Blackberries
Cherries
Plums
Prunes
Raspberries
Sweet melon
Watermelon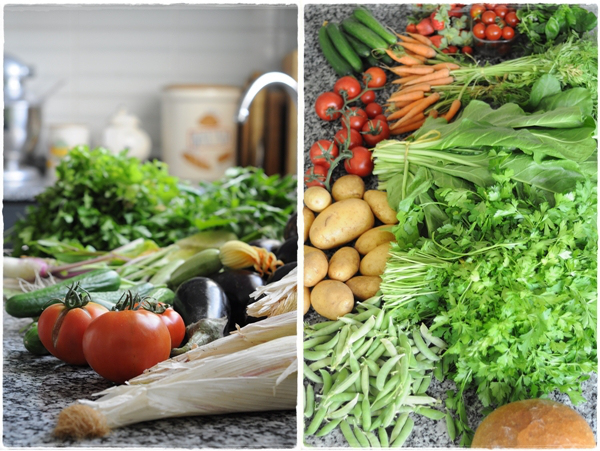 Vegetables:
Artichokes
Asparagus
Aubergines or Eggplants
Baby marrows
Beetroot
Brussels sprouts
Kale spinach
Maize or corn on the cob
Parsnips
Red onions
Rhubarb
Turnips
Watercress
Enjoy your seasonal fruits veg!