As all good chefs know, and devoted diners appreciate, fresh ingredients are vital to transforming a good dish into a great one. Executive Chef of Lacuna Bistro at Sun International's Maslow Hotel, Dallas Orr has gone to great lengths (or perhaps heights is a better word) to guarantee the quality of the ingredients he uses. His answer is to cultivate a herb garden on the hotel's roof top.

Herbs like sage, rosemary, basil, dill, parsley, coriander and thyme, as well as a selection of chillies grow in raised beds and planters on the roof, and are shuttled down to the kitchen as needed for use as garnish and produce for his innovative recipes.

The herbs play a starring role in the new autumn menu for Lacuna, which features dishes such as prawn spaghetti with chilli and lime and the signature Lacuna lamb shank.

"The dishes we create are simple and wholesome – and they rely on high quality ingredients to do them justice. What better way to control the quality of our ingredients than to grow it ourselves? It doesn't get any fresher. The food is 50 metres away and it's not even farm-to-table; it's straight-to-the-plate," says Dallas.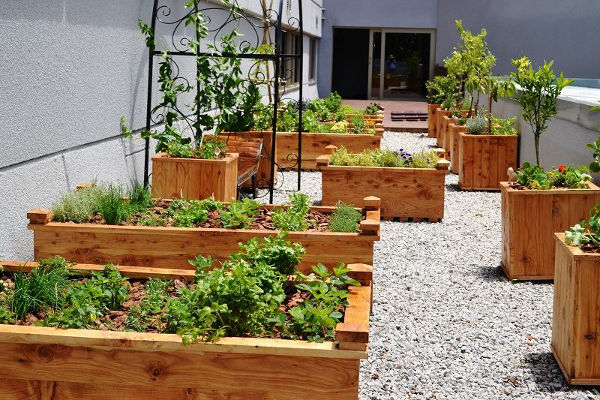 As a chef, Dallas says he is constantly trying to enhance the flavour of his dishes without increasing the food's caloric, sugar, salt, and cholesterol contents. "Using herbs and spices is an excellent way to do this and herbs are therefore becoming more and more important in the culinary world," he says.

Dallas also strongly believes in sourcing local and reducing one's impact on the environment. "We all have a responsibility to be greener and more sustainable. For me, it's about writing a menu that showcases the best of the ingredients that you have close by, not the thousands of things you could have. And in this case local just keeps getting more local!" he jokes, referring to his roof-top herb garden.

The garden currently only grows herbs but Dallas plans to start incorporating some fruit and vegetables into the roof-top garden.