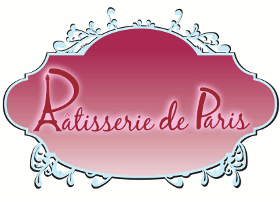 Situated just outside the heart of Johannesburg's Northern Suburbs, Blairgowrie is a quaint and quiet neighbourhood with tree-lined streets and pretty houses. As cute as it is though, the suburb is pretty unassuming, and is certainly not known for its foodie prowess. However, spend a bit of time exploring, and you will discover a little gem.

The gem in question is known as Patisserie de Paris – a French themed bakery and pastry shop as close to the real deal as you could possibly get in Johannesburg. The little shop, which has been voted as Johannesburg's no. 1 baguette store by Food24.com, boasts a range of sour doughs, croissants, myriad pastries, and of course, baguettes, and if you want to sample them at their freshest and most delicious, get there at opening time – 06h30, for soft, warm, just-out-of-the-oven goodness.

The Patisserie de Paris is the passionate life work of Chef Paul Zwick. Zwick, although South African, has enough French credentials to make the little shop pretty damn near authentic French. His cooking resume includes 2 years studying French gastronomy at 2 Michelin-starred restaurants in Nice and Lyon respectively, followed by a stint working with one of France's top 100 chocolatiers and patissiers, in the South of France. Having grasped the language and the art of French baking, Zwick returned to South Africa and opened Patisserie de Paris.


The Blairgowrie eatery is decorated to reflect the patisseries of France – small and quaint, and decorated in a pastel blue and pink palette. The pastries are displayed throughout the shop – croissants, chocolate brownies, cakes, breads and more – to tempt those brave enough to sit down for a cup of coffee.

Those who do take the plunge will not be disappointed. The menu, which caters to breakfast, lunch and tea time visitors, consists of goodies like quiche, filled baguettes (think beef pastrami with horseradish sauce and greens), the daily croissant special, and a variety of salads as well as French-inspired breakfasts. If these fresh, baked foods don't excite you, nothing will.


Situated next to Craighall Park, Blairgowrie, although a somewhat surprising location, is a convenient one for those with a baked-goods craving, and if you fall into this category, you'd do well to pop in and try out the produce the next time you're in the area.