The world today has changed dramatically from a few years ago and restaurants that aren't prepared to change along with it are going to the wall. The days of acquiring new customers based on a marketing strategy of "Word of Mouth" just doesn't cut it anymore. In this blog, Ric Hutton, looks at strategies for surviving in an increasingly technological world and why the quality of your product and your service is only relevant if you can get the customer into your restaurant in the first place.
Understand your business model
Recently, I analysed some business figures of 8 local restaurants that are currently for sale (in 2014). Many of them were franchises but the average figures for the 8 were as follows:
Selling Price – R2.4m
Turnover – R650k pm
Net Profit – R90k pm
However, the figures for the 8 restaurants individually varied greatly and this had a direct bearing on their selling price and their ability to stay liquid. Understanding food and beverage margins as well as your fixed costs is vital. Running a restaurant may be your dream but it is a business nevertheless and it has to cover costs to stay open.
Know your target market
It's hard to be a fine dining restaurant focussed on overseas tourists and business people, at the same time as trying to be a value for money restaurant appealing to hungry students with limited funds. Hotel restaurants in particular have long been trying to attract locals during the winter when hotel guests are scarce. The two markets are different and hard to cover with one offering and many Hotel restaurants continue to be subsidised by accommodation during low season.
Stats on marketing channels
Experts say a typical restaurant should be spending between 3% and 6% of turnover on marketing. This will be focused on the following:
New Customers. This is the most expensive area to grow sales and will use a major part of your marketing budget. However, once the customer has come to your restaurant, you have the opportunity to create a long term customer and can focus on the following sales growth areas
Repeat Customers. If you can turn a customer who eats with you once a month into a twice a month customer, you'll double your sales. This is where you need to focus on retention and loyalty schemes
Meal Value. This refers to growing the spend per table. In the US, restaurants often have aggressive waiting staff who advise and try to upsell customers to more expensive menu choices or food and beverage add ons. This has much to do with the quality of your staff and your investment in their training
Booking size. Increasing the number of people in the party increases the spend. Therefore initiatives that encourage customers to bring friends will help them to become your advocates and become part of your sales building process
Marketing methods
Marketing can be a challenge for small businesses because owners believe it's expensive and time consuming. However, with the advent of the internet they have a chance to level the playing field and compete with larger, better funded businesses. A single colour page in a magazine can cost up to R30, 000 but the same budget spent on internet marketing can go much further and has the advantage that the results are measurable. Some interesting global internet stats show the following:
Online marketing costs 62% less than traditional marketing
78% of consumers do online product research before talking to the company selling the product
40% of smart phone users compare prices online whilst in a store
70% of consumers check email on smart phones
60% of small business will increase their online marketing budgets in the next year with 88% planning to use Social Media
In 2014 marketers will spend $135 billion on digital marketing
Building your own website
Every restaurant should have its own website. However, a poor quality website can do more harm than good so a simple high quality site is better than a bigger, poorly designed one
Visual content is the new medium. 65% of your audience are visual learners and visual data is processed 60,000 times faster by the brain compared to text. This gives a new meaning to the phrase "a picture speaks a thousand words". Food photos, interior restaurant photos, photos taken at wine tastings or other in-house events can add interest to an otherwise boring website
Don't create a website unless you intend to maintain it. There is nothing worse than a website with out of date content
Remember that your website will not get you new customers. Stats show that the first position on Google gets 33% of the search traffic. Second position gets just 18% and 10th position a dismal 2%. Anything on page two onwards really is of little value and this is where your website is likely to be. Remember that a person not knowing your restaurant isn't going to type its name into Google. They'll type a generic query such as "Cape Town Restaurants" and you can see that these results are nearly all online restaurant guides. So your restaurant's website is for developing existing customers only.
The importance of menus and specials
We have seen that customers today use the internet to research products before they buy. Nowhere is this more true than with restaurants. Seeing the menu, checking prices and knowing your specials (and which days they are on) are so fundamental to customers that you'll rarely be considered without this. So your menu must be on your website, on your Facebook page and on any restaurant websites that you are listed on.
Specials must be removed once they expire and menus must be kept up to date. No one wants to arrive and find your prices are not as advertised online. Luckily there are now services such as MasterMenus that make all this easy for you.
Booking Services
Over the years there have been a number of services that will take bookings for you and charge you a fee. Usually at around R8 per head. Whilst these have had some success overseas this hasn't been the case locally with most of them eventually closing down. Online Restaurant Guides tend to be more successful in terms of gaining business as well as being less costly to use.
Online Restaurant Guides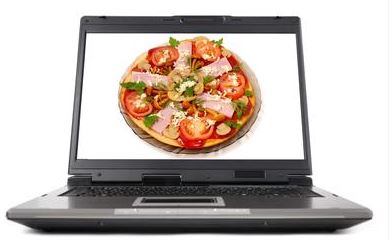 These fall into two main categories:  Free websites and Subscription websites
They say there is no such thing as a free lunch and this tends to hold true in this industry too. One of the biggest problems is keeping the online restaurant guide up to date. Restaurants are continually closing down and when there is no monthly payment, a free listing site will not be aware of the restaurant closure. Therefore a free website with over 3000 local restaurant listings could have 40% or more that no longer exist. This is a big problem for customers who may just go there without booking first. A website that charges monthly will get a debit order bounce when a restaurant has gone under and will remove the listing.
A good Online Restaurant Guide needs staff to maintain it and this requires income. So in effect you will always get exactly what you pay for
A subscription based website is a low cost advertising medium, charging anywhere between R200 and R500 per month. Compared to the average monthly restaurant turnover of R650, 000 discussed above, it is a drop in the ocean. But with most of your sales each month going to pay off the monthly overheads, the additional 30 to 40 tables that you could get after your overheads have been covered could represent a substantial percentage increase in net profit
Menus are important! Traditionally these used to be .pdfs but these are slow to load and clumsy to browse. When evaluating an Online Restaurant Guide, first use the website as you customers would. Try to choose a restaurant and see how easy the search is, the quality of the information supplied and the readability and ease of use of the menu. This is what your customers will do and you should do the same.