Success doesn't happen overnight and Roan Ash is a good example of that.
He has come a long way since the days when he was the one who put up the show posters for his heroes in the music industry like Valiant Swart to where he is now with sold-out shows of his own wherever he goes.
Success hasn't changed him one bit though and he is still the humble Roan from those days who can't thank his supporters enough for their role in his rise to fame.
During tonight's show here at "Die Blou Hond" Theatre and Restaurant he shares with us a selection of songs close to his heart like "The Open Road", "Poets and Silhouettes", "Traveler", "Goliath" "If you come back for love", "Built my life", "Darlin".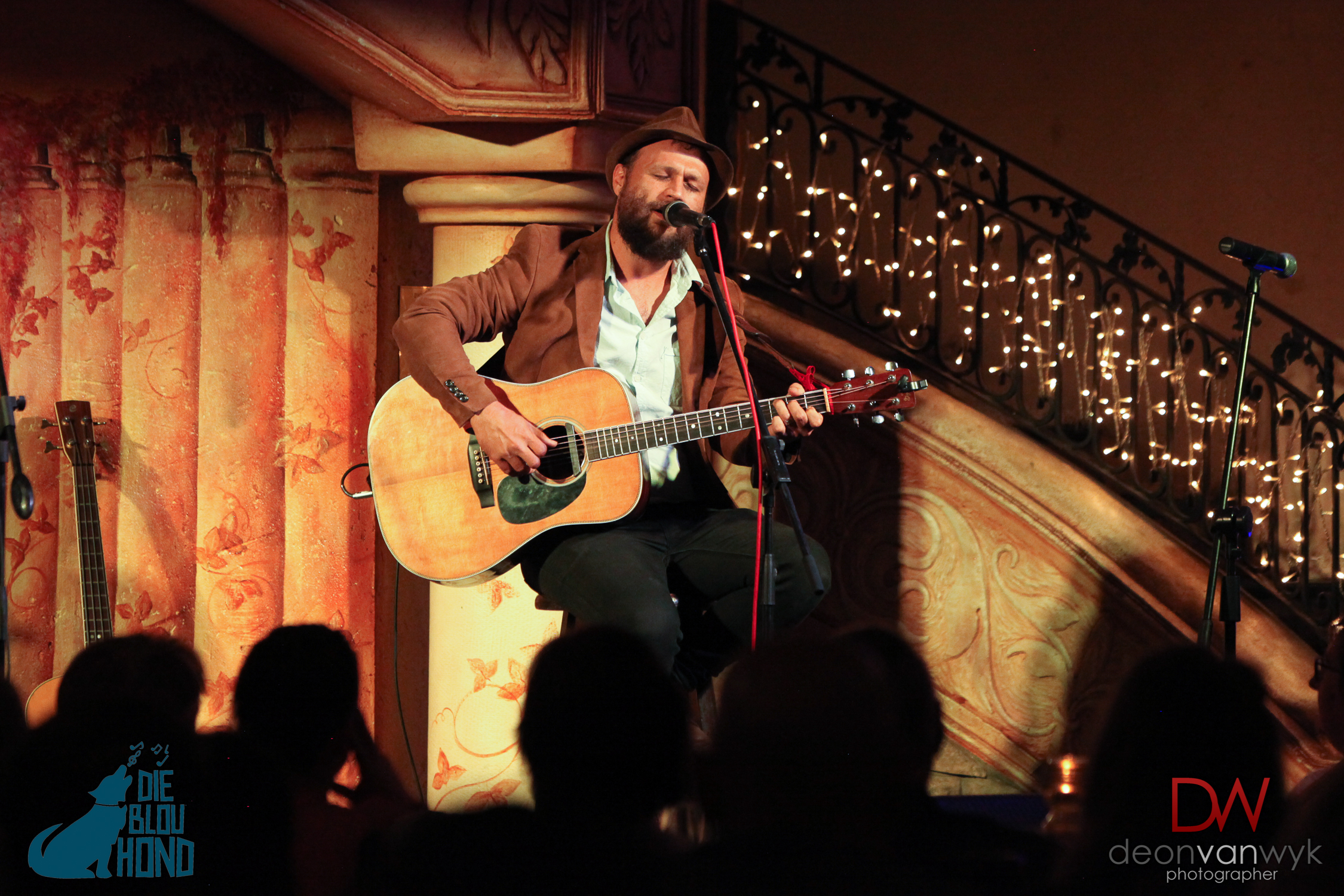 No Roan Ash show would be complete without his biggest hits (to date), "Whiskey to my soul" and "If I ever saw heaven" and judging by the crowd's reaction it still remains their firm favourites.
Roan is super talented and his rugged voice coupled with soulful lyrics makes for an excellent show.
By the time you are reading this Roan will be in America for some time playing his heart out over there. We wish him the best of luck and can't wait to welcome him back on "Die Blou Hond" stage for more sold-out shows!
"Die Blou Hond" is truly a one of a kind interactive, intimate theatre experience not to be missed. Join your friends around a table, enjoy our succulent buffet dinner, have a drink with your friends, sit back and enjoy a show by our countries' best artists.