15 On Orange, Autograph Collection, hosted the Savour and Ayama Pairing on Thursday, 28 February from 12:30pm to 3pm. Spearheaded by Slent Farm owner, Michela Dalpiaz and Executive Chef at 15 On Orange, Tamsyn Wells.
15 On Orange is situated in the heart of the city, as you enter this newly refurbished Urban Oasis you are welcomed by a magnificent setting, a delightful marriage of luxurious modernity and lush greenery with the breathtaking views of table mountain.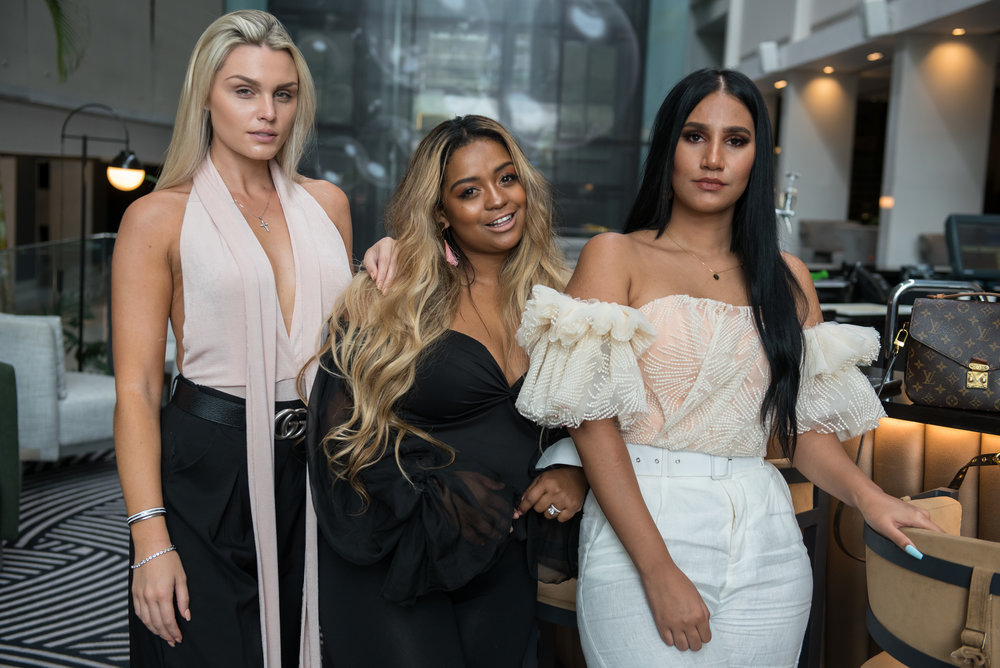 The six-course luncheon highlighted Chef Tamsyn's immaculate adaptation of the international bistromony food trend paired with a variety of exquisite wines from Ayama.
The immersive sensory experience kicked off with a glass of Ayama Leopard Spot White 2017; the freshness of the wine made for an ideal pairing with the Beef fillet tartare, crispy beef lard, potato, chives and parmesan.
Next was a true taste of Italy on our South African soils. Being the very first Vermentino to be grown and harvested in South Africa, after six long years of propagation in quarantine, 2014 saw the first hectare released from the nursery for planting at AYAMA. A glass of classic Sardinia Vermentino offered up lively aromas of pear, white peach, lime and pink grapefruit with subtle notes of crushed rocks and citrus zest, perfectly paired with the first course; Beetroot and goats chevin, baby candy beetroot, pickled onion, quinoa, cashew tahini and candied walnut.
For the third course the executive chef, Tamsyn Wells delighted the taste buds with dill cured gravadlax, shaved asparagus, pickled radish, citrus crème and ikura caviar paired with the Ayma Baboons Cheek Viognier 2017.
Michela entertained the guests with tales of the farm and the successes they have had over the past few years, including being a first-time winner in 2015 at the Absa Top 10 trophies for their respective Pinotage 2017. The Pinotage has rich tasting notes; flavours of ripe plums and cherries, rich with a persistent finish with aromas of overripe berries, blackcurrants, and an earthy undertone, a harmonious balance noted by an elegant structure. This established wine was perfectly matched with the roast chalmar beef rib eye and vanilla puree, sauerkraut and mushroom soil.
To bridge the guests from savoury to sweet, Tamsyn created a mouth-watering fifth course with traits similar to a cheese board – Forest hill manchego cheese, spiced plum compote and seeded parmesan, the Ayama Petite Sirah had an excellent flow through onto the palate resulting in the perfect pairing.
The last course was the one no one expected, created by 15 On Orange's Executive Pastry Chef, Retha Thorpe. A beautiful work of art consisting of a cherry glaze, crisp wafer center and burnt meringue left the guests speechless and wanting more.
This presentation of exquisite wine and culinary arts highlighted the variety of dishes 15 On Orange has to offer for all their guests at the Savour Restaurant.
Written by Red Carpet Creative