This year Jakes in the Village, Tokai hosted the motley crew of Dining-OUTers. After the small hitch of abandoning the tech staff in their office with the security gate locked and the building alarm set (the busy bees didn't notice the rest of the staff packing up to leave) everything went swimmingly.

We were treated to fast, friendly service (despite the endless shuffles as people moved about socialising) and the food, everyone agreed, was fantastic. We ate off a specially selected 3-course set menu which included items like creamy Cajun calamari, chicken saltimbocca and deep-fried ice-cream.

Between the excellent food, the wine and the presents, there wasn't anyone who didn't leave happy!

Here are some snaps of the occassion…
The festive table lay out which greeted us.
The selection of mains
There was an impressive array of desserts too.
We also ate the most delectable chocolate fudge brownies you can imagine!
The interior at Jake's in the Village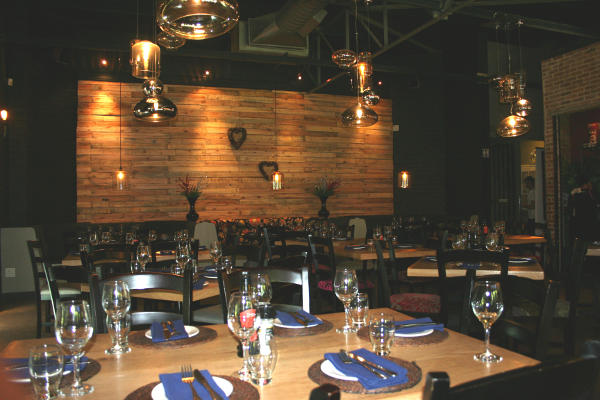 After opening all of these…

We had a photo session so you could see who we actually are, and then We headed home with decidedly full bellies!
All photos © Tatum Arnold.