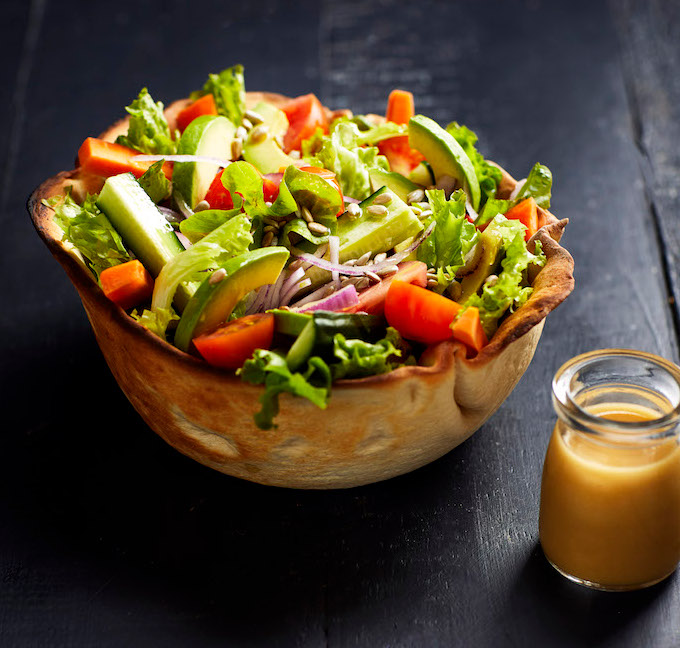 Col'Cacchio launches an innovative new Pizza Salad Bowl and an all new Summer menu!
There are a number of exceptional dishes on the NEW Col'Cacchio summer menu, none more so than the showstopping vegan and vegetarian 'Pizza Salad Bowl' aka the 'Superbowl'. What more could you ask for… a scrumptious salad neatly seated in a charming edible golden brown pizza bowl.
The popular Italian inspired eatery, continues to retain its innovative edge with their new menu, providing patrons with endless options for every palate. Whether you're looking for carb-conscious, gluten free, vegetation or vegan options, you are bound to find something you love on the new menu.
The new salad range provides a perfect break in the summer heat, packed with tantalizing taste combinations, while the new pizza additions provide low calorie cheese-less pizza options, showcasing the same iconic Italian flavours with a local twist.
The vibrant new cocktail and mocktail offering screams summer and compliments a number of dishes quite perfectly.
Some of the hero dishes on the new menu include:
The vegan inspired 'Manderin' salad made up of fresh lettuce, coriander, corn, cashew nuts, orange segments, bean sprouts, spring onion, sesame seeds and an oriental dressing.
The 'Festa', an excellent vegetarian pizza, butternut and tomato base topped with roasted red pepper, grilled zucchini, roasted butternut, pumpkin seeds and a delicious creamy pesto
For the more adventurous diner, the 'Pineapple Carpaccio' is a must, thinly sliced pineapple, minted sugar and berry granite
The all new summer menu will be available at Col'Cacchio restaurants nationwide from 13 November 2018.