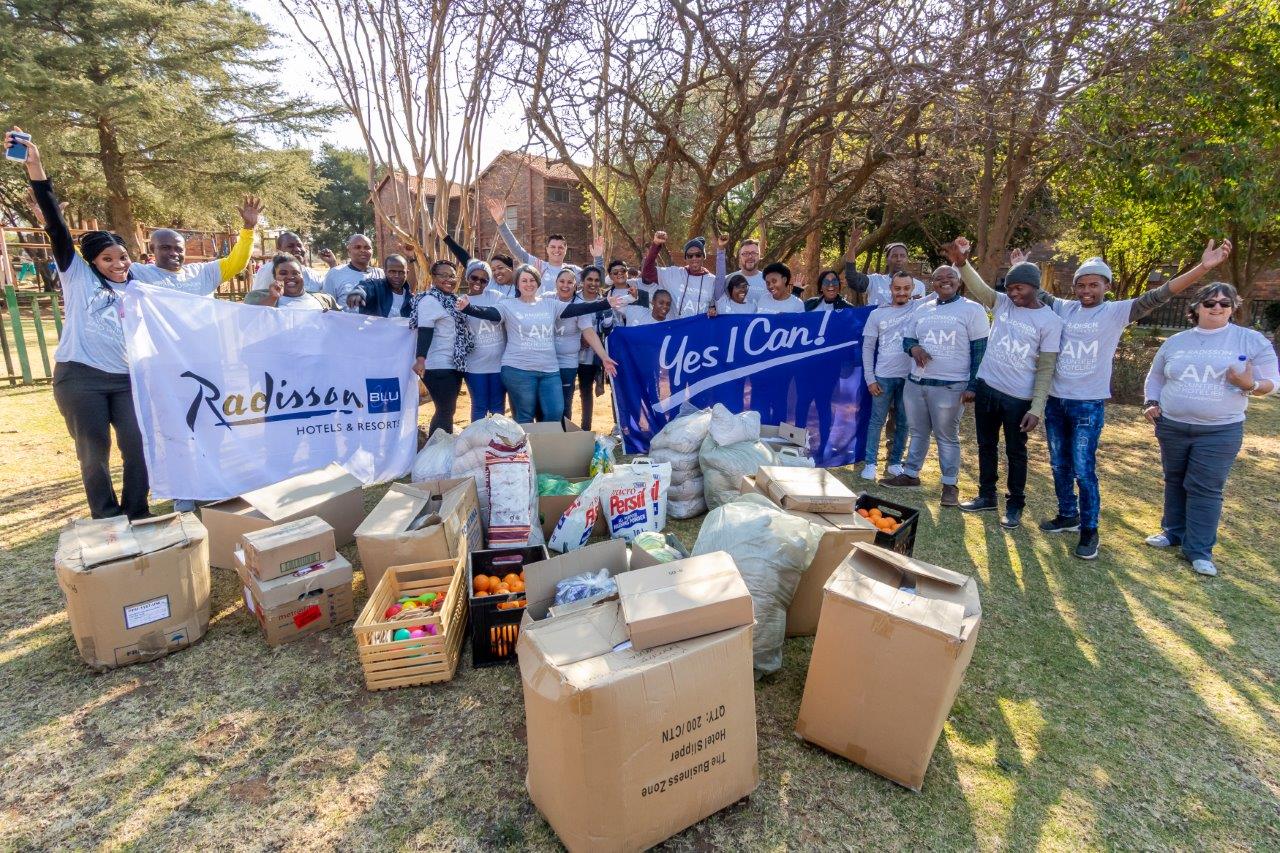 The spirit of the late Nelson Mandela reached Ennerdale when the teams from the Radisson Blu Hotel Sandton, Radisson Blu Gautrain Hotel and Park Inn by Radisson Sandton spent their 67 minutes at SOS Children's Village on Mandela Day.
Employees of the hotels came out in their numbers, ready to spread joy in the community. They made their first pit stop at the Governors House Assessment Centre in Hillbrow to drop off some goodie bags before heading off to Ennerdale. Radisson Hotel Group recently announced the global partnership with SOS Children's Village to support the most vulnerable children around the world who have been orphaned, abandoned and are at risk of being left behind. It was therefore fitting that the Johannesburg hotels spent their 67 minutes at the SOS Children's Village in Ennerdale.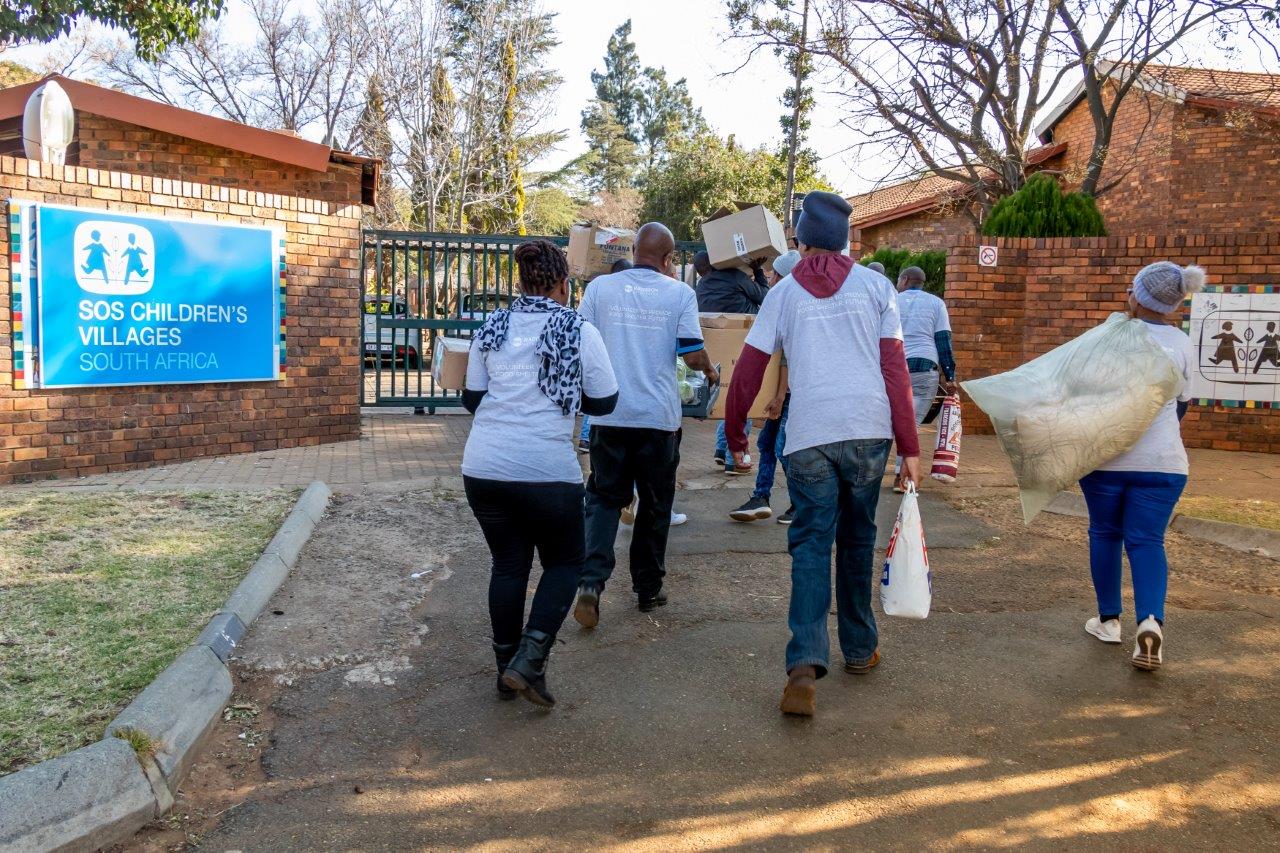 The aim of this initiative was to provide the home with every day essentials that is often over looked. With this in mind, the Radisson Blu Hotel Sandton donated 1100 bath soaps, 12 ten kilograms of laundry soaps, fruits (300 bananas, oranges and apples each), five kilograms of vegetables, 150 bottles of shampoo and 150 bottles of conditioner. Radisson Blu Gautrain Hotel donated 20 packed gift bags, linen, pillows, towels, old uniforms, kids' toys and 300 dental kits. Park Inn by Radisson Sandton Hotel donated 40 hand towels, 60 slippers, 60 face cloths, 48 bottles of still water, 24 juices, 150 packets of snacks and 40 coloring books including crayons. International jewelry company Thomas Sabo also lent a helping hand and joined forces with the hotels by sponsoring 150 sandwiches, chocolates and juice boxes to donate to SOS Children's Village.
"Nothing is more rewarding than being able to make a small difference in the lives of children. Through the ongoing partnership with the SOS Children's Villages, Radisson Hotel Group will be able to assist in providing a home and better future for the most vulnerable children in the world." Said the Radisson Blu Hotel Sandton's general manager, Volkan Vural.