What's the big deal with Chenin Blanc you ask? Heading to Spier on October 26th for the annual Secret Festival will reveal the answer.The Star of the day will be the Chenin Blanc Association's Expo, which will provide the opportunity to taste 30 of South Africa's top Chenins. Afterwards, if there's still space in your 'wine belly', head to Spier's Wine Bar, which offers its 21 Gables Chenin and signature Chenin Blanc, as well as plenty of the farm's other wines.
As you know, wine is not quite the same without food and for that reason the Spier Secret Festival organising folks have worked hard to assemble the Cape's top local producers. Give the Bloody Mary Chorizo a try at the ethical Frankie Fenner Meat Merchants' stall or stock up on eggs and pasture-fed beef mince from Spier's pioneering biodynamic farmer Angus McIntosh. For pudding you'd do well to try a scoop or two of the deliciously decadent ice cream from The Creamery.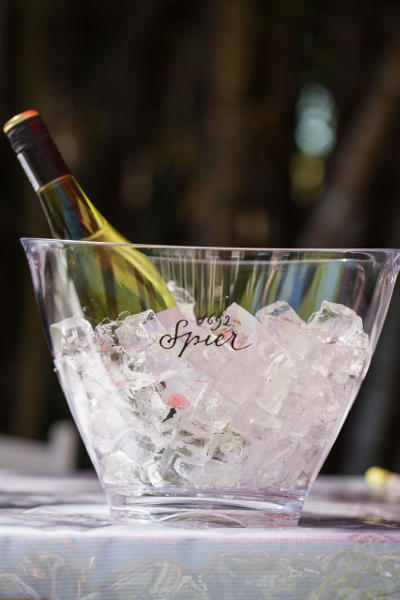 The next step is to pop all your newly purchased produce onto an open fire and set the lunch process in motion. There will be fires available for this very thing. However, if all the Chenin makes you feel a little lazy there will be pop-up restaurants for your convenience too, hosted by some of the top local restaurants.
For the grazers there will be an array of 'street-food' available: Waymenels' salt beef, Beijing Opera's dim sum, Hevette's jaffle sandwiches and American favourites from Black Market Foods. Whether you go for the grazing, braai or restaurant options, make sure you've got space for a browse at the market's bakery section where Queen of Tarts, Sweet & Sinful Secrets and others will tempt you with their indulgent treats.
A day at the market is for the whole family, and there'll be plenty to keep the kids occupied. Introduce them to some farmyard favourites including a lamb, calf and chickens in the petting pen or set them loose on the sand art installation. From making paper rocket ships to braaing stokbrood, there'll be plenty of opportunities for learning too. Reward their efforts with face-painting or a game with magnet fish.
The Spier Secret Market runs from 9am – 3pm, Saturday 26 October at Spier. Entry is free. The market is supported by Woolworths and will have a special section dedicated to some of their local suppliers.
Like this post? Don't forget to like us on Facebook or follow us on Twitter @DiningOUT_SA.