Sun International's only beachfront resort, Wild Coast Sun has shared a family favourite from the place where the sea meets with the land with a dish that speaks to what the hotel has to offer.
The creamy Thai chicken and prawn curry is one of Executive Chef Zacharia Maseko's most popular dishes. "This dish promises to tickle your taste buds and leave you asking for more. It will stick in your memories when you think about visiting the Wild Coast", says Maseko.
Here is the easy-to-follow recipe, but those that would prefer to have it made for them, can pop in at Wild Coast Sun to have Maseko and his team cook it at Chico's restaurant.
Creamy Thai Chicken & Prawn Curry Recipe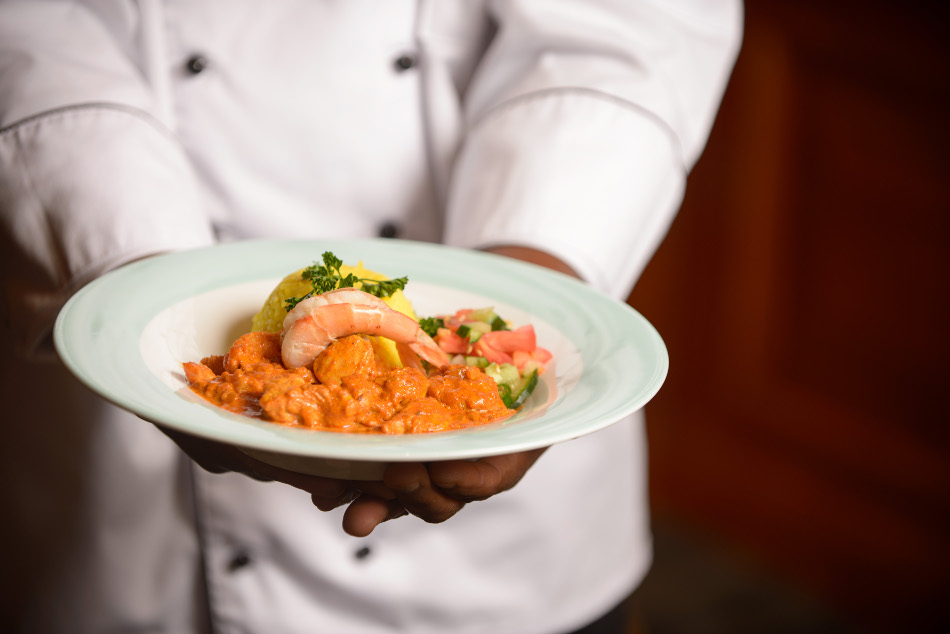 Difficulty: Easy
Serves: 6
Time: 30 minutes
Ingredients
· 1.2 kg chicken breast fillet
· 600g queen prawns cleaned and deshelled
· 40g tablespoon butter
· 60mls tablespoon olive oil
· 2 Large onions peeled and diced
· 20g Garlic crushed
· 20g Fresh Ginger crushed
· 40g tablespoon red curry paste
· 15g curry leaves
· 20g Garam masala
· 20g turmeric powder
· 20g chili powder
· 15g coriander fresh
· 1 fresh lemon squeeze
· 10g crushed black pepper
· Pinch of salt
· Pinch of white pepper
· 40ml tablespoon coconut cream
· 400g of rice, cook
Method
1. Cut the chicken breast into cubes, marinade it with the squeeze of lemon, half of the olive oil, and crushed black pepper.
2. Melt the butter in a pan and add the remaining olive oil.
3. Add onion, garlic and ginger and allow cooking to a light brown colour.
4. Add the spices and allow cooking for about 10 to 15minutes minutes to release the curry flavours in a low heat.
5. Add the red curry paste.
6. Mix in the chicken and allow cooking adjusting the consistency of the curry with small quantities of water as the curry thickens.
7. Once the chicken is cooked, add the peeled prawns and finish the dish with coconut cream to give it a thick creamy consistency.
8. Serve with rice and garnish with coriander leaves and prawn.