If the mention of curry gets your palate tingling, then this article is for you! Durban is famous for their spices, bunny chows and curries and we know just the places to visit to taste the best curry in town. Here is our list of the Best Curry Restaurants in Durban.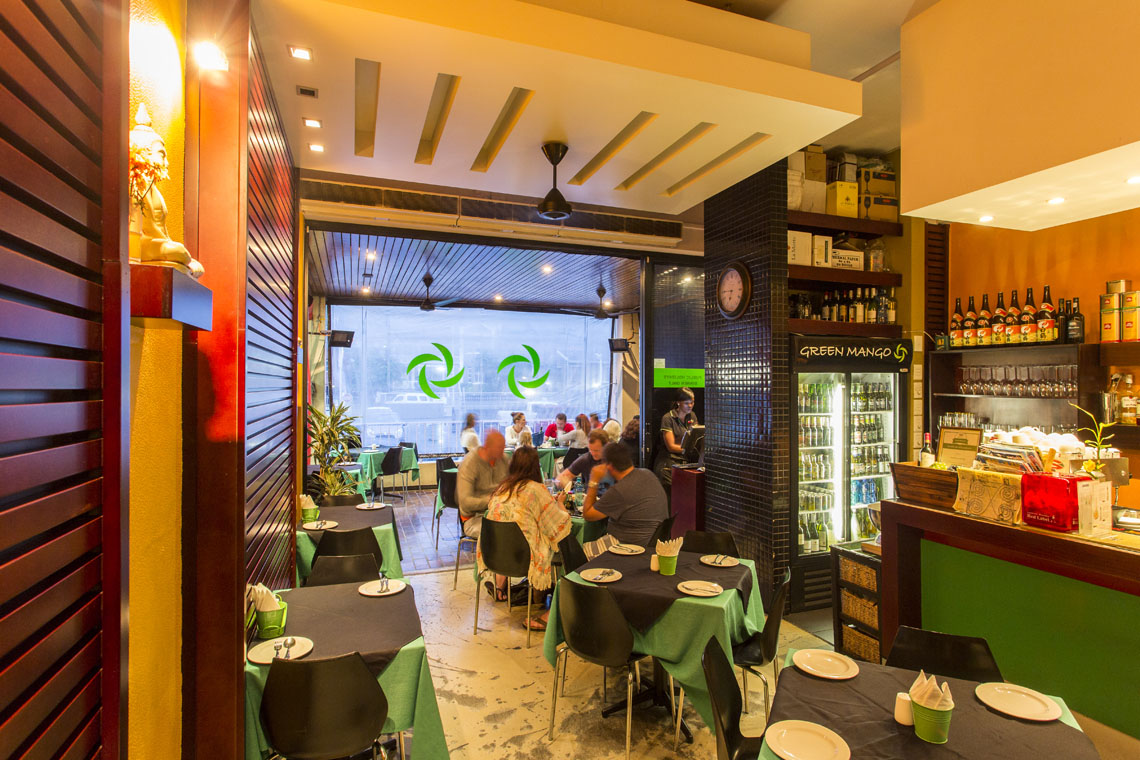 Green Mango is located in the Avonmore Centre in Morningside and specialises in Sushi, Japanese and Thai cuisine. The restaurant has both indoor and outdoor seating and the bold decor features green, black and red. Green Mango offers Red or Green Curries with your choice of heat; mild, medium or hot. Chicken, Beef, Prawn, Fish and Veg are all on offer.
The Big Easy Durban by Ernie Else is situated at the Hilton Durban Hotel and is clearly doing very well. The restaurant is sophisticated yet unpretentious (just like Ernie Els himself!) and offers great food in a laid-back environment.
The restaurant boasts an open kitchen and has a chef's table and a private dining area for special functions. Another bonus is the choice of Ernie Els' signature wines as well as local craft beer, cognacs, whiskeys and cocktails. The Big Easy serves up a great Butter Duck in a creamy cashew nut curry sauce as well as a traditional Paneer Makhani in a rich saffron tomato curry sauce.
The Blue Zoo Cafe & Tea Garden is located in Mitchell Park in Morningside and serves Breakfast and Lunch. A kiddies play area is available with a jungle gym and child minders over the weekend and during school holidays.
If you are in the mood for curry but would prefer something on the lighter side, The Blue Zoo offers Beef or Lamb Curry on a Toasted Sandwich or a Tramezzini. Alternatively, they also have Chicken, Lamb, Beef or Chicken and Prawn Curry on the Menu. All curries are prepared with authentic herbs and spices and are served with rice and sambals.
Palki Indian Restaurant has been supplying authentic Indian cuisine to the Durban area since 1997. This cozy restaurant is based in Berea and has been known to serve IPL heavyweights the Delhi Daredevils, Chennai Super Kings as well as the India National Cricket Team.
We suggest you try their Lamb Chettinad (spicy mutton curry), the Chicken Tikka Masala, the Fish Butter Masala or the Palak Paneer. Vegetarian curries are about R65 and meaty curries range from R90 – R150.
La Vita is located at The Oceanic Hotel in North Beach. The restaurant has a relaxed interior with a slight Italian flair. Diners can relax with a sundowner in the cocktail lounge, watch the game on the big screen or mingle at a braai evening around the pool.
All curries at La Vita are served with rice, pappadum, sambals and chutney and a choice of chicken, mutton, beef, vegetable or chicken & prawn is available. The curries are very reasonably priced and range from R50 to R95.
Situated in Musgrave Shopping Centre, Bertoua Cafe Lounge offers elegant decor, great service, globally influenced cuisine and expert mixology.
All curries are served with Basmati Rice, poppadom, tzatziki yoghurt and fresh tomato salsa and flavours include Chicken & Prawn, Lamb, Moroccan Beef Tajine and Vegetarian Chickpea and Brinjal. Curries range from R95 – R145 for lunch and R125 to R160 for dinner.
Moyo – Ushaka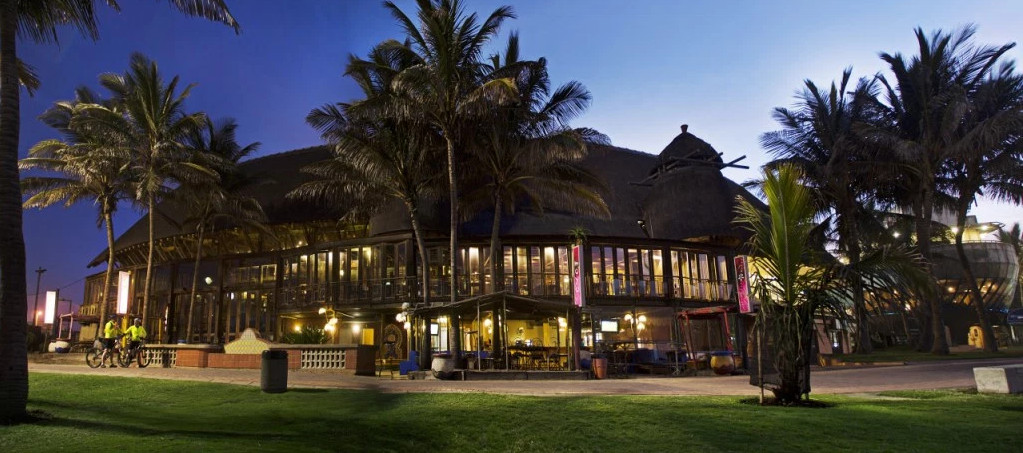 Moyo Ushaka at Point Waterfront is one of five branches, all specialising in African dining. This restaurant is situated on the Durban beachfront at Ushaka Marine World and boasts gorgeous views of the Indian Ocean.
Much like the other branches, Moyo Ushaka has a proudly African menu, offering sandwiches, light meals, a Kraal grill selection, tajines & potjies, signature dishes, kids meals and desserts. Curry options include a 3 Bean Curry Potjie served in a cast iron pot, a Durban Lamb Curry, prepared in a delicious blend of masala and whole spices, and a Prawn & Chicken Curry with traditional spices and coconut served with Moroccan rice and poppadums. Curries range from R90 – R169.

We  can't have a list of great curry restaurants without including the House of Curries. Situated on popular Florida Road, House of Curries is a relaxed curry shop with a large bar and a lovely outdoor deck.
House of Curries has a variety of Curry Toasted Sandwiches, Curry Schwarmas, Bunny Chows (quarter or half loaf of bread, where the inner has been replaced with a curry of your choice), Chips Chows (plate of chips, topped with a curry of your choice then smothered in melted cheddar cheese), Breyanis or traditional Curry and Rice. Curries include Chicken, Beef, Lamb, Kebab, Prawn, Chicken & Prawn and Mixed Veg. Curry meals range from R34 to R104.
If you know of a great curry restaurant that we haven't mentioned, please let us know. We'd love to hear from you!
*Prices correct at time of publication.